Thank you for contacting Navco Construction, a representative will contact you shortly.
IKO Nordic: Among the Peak-Performing Shingles for the Price
Your first concern when choosing a shingle should always be how well it can provide shelter for your family. IKO Nordic performance laminate shingles have that covered. They tower above most comparable shingles you can get for the money. Why? Because theyre fortified with the IKO ArmourZone and engineered to provide superior protection against wind uplift and water penetration. In fact, they carry a Limited High-Wind Warranty for winds of up to 130 mph (210 km/h).
We also reinforce their resilient, heavyweight fiberglass mat with Polymer-Modified Asphalt for exceptional flexibility and tear-resistance. This enhanced pliability means IKO Nordic shingles act like a shock absorber, earning them a Class 4 Impact Resistance rating . ( This impact rating is solely for the purpose of enabling residential property owners to obtain a reduction in their residential insurance premium, if available. It is not to be construed as any type of express or implied warranty or guarantee of the impact performance against hail, of this shingle by the manufacturer, supplier or installer. Damage from hail is not covered under the limited warranty. For further details concerning the FM 4473 standards, visit the FM Approvals website.)
And you'll love how they will make your home look! High-definition color blends and an extra-large exposure combine to create the coveted look and visual texture of real stone tiles or wood shakes, without the associated expense or maintenance worries.
Go Back
IKO Nordic High-definition Color Options
Indulge your exterior decorator and take advantage of the large canvas your roof expanse provides. Choose from Granite Black, Cornerstone, Driftshake, Castle Grey, Sedona, Frostone Grey, Brownstone, Shadow Brown or Glacier to make your home the envy of the neighborhood.
See your favorite shingle color on a photo of your own home with IKO's FREE interactive app.
Upload a photo of your home to find the shingle color blend that makes it look its best.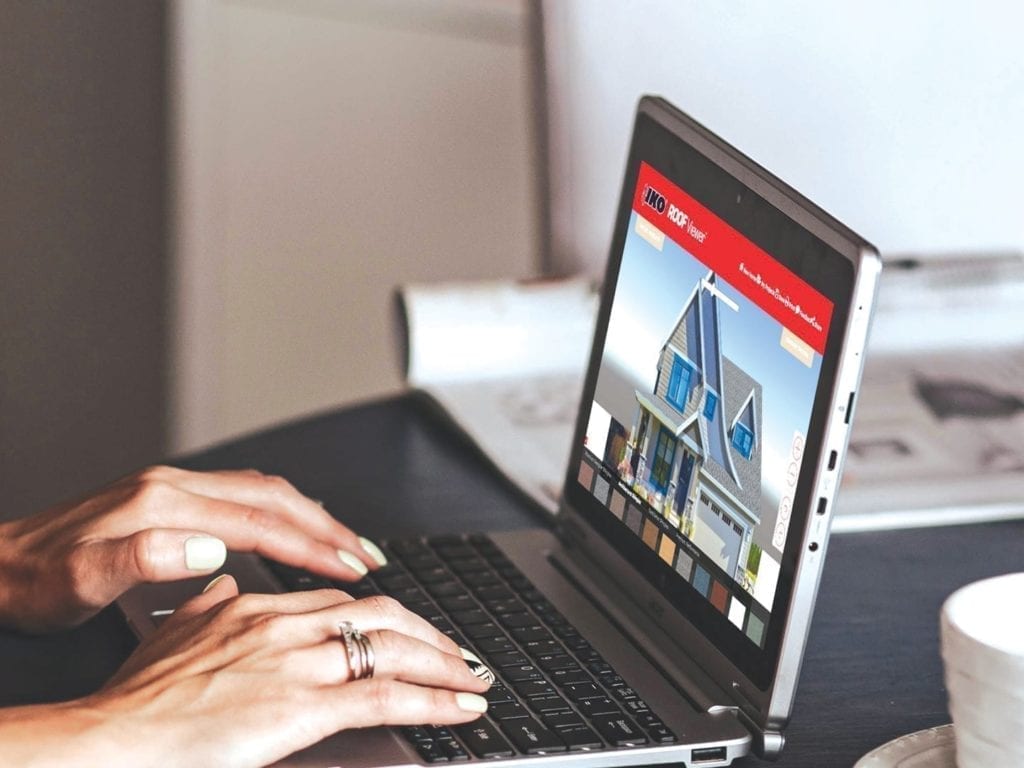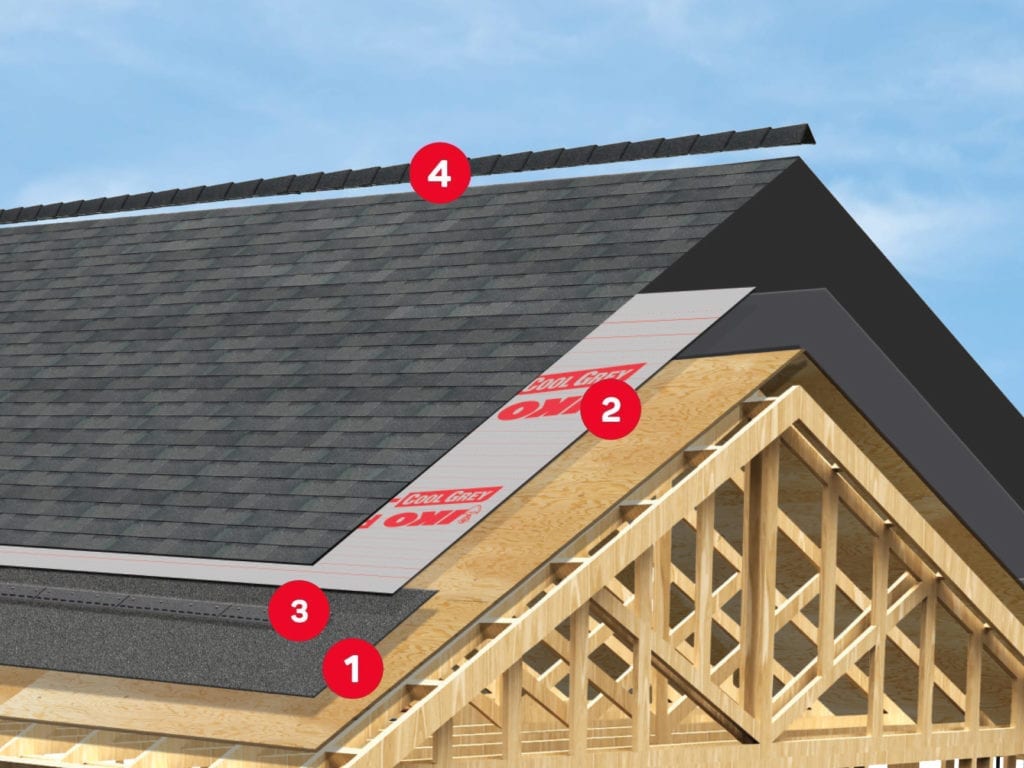 Our IKO PRO4 Roofing Components are specifically designed to work best with IKO shingles.
Recommended:
1. Eave Protection
2. Underlayment
3. Starter Strip
4. Ridge Cap Shingles