(778) 588-7477
freeestimate@navcoconstruction.com
---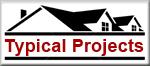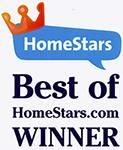 Waterproofing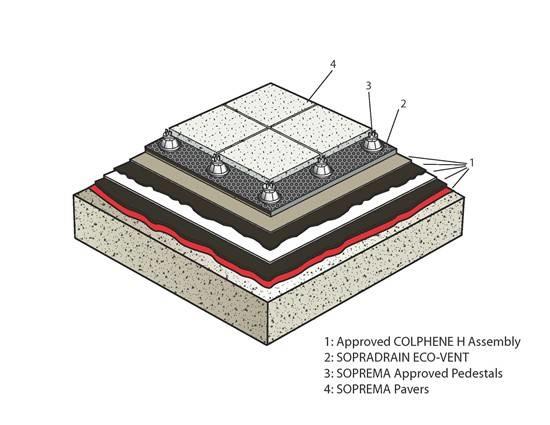 SOPREMA WATERPROOFING SYSTEMS: Protecting the building envelope
Plaza/Parking Decks | Below Grade Foundation Walls | Insulated Concrete Forms | Garden Roof | Air/Vapor Barrier | Accessories
When it is time to waterproof your next building project, turn to SOPREMAs 100 years of experience in building envelop protection. SOPREMA offers a full line of superior waterproofing products designed specifically to keep the moisture out.
SOPREMA offers rubberized asphalt, modified bitumen, self adhered and liquid applied application methods in a variety of different areas including plaza/parking deck, below grade foundation wall, insulated concrete form, garden roof and air/vapor barrier.
Air/Vapor Barrier
SOPREMA offers several solutions for air and vapor barrier protection. Depending on your preferred method of application, the following products are available:
Self Adhered Air Barrier for Walls:
SOPRASEAL Stick 1100T: Keeps the air out
Self Adhered Air Barrier Flashing for Doors and Windows:
SOPRASEAL WeatherFlash
Liquid Applied Air Barrier:
SOPRASEAL LM200T: Liquid membrane solutions
Below Grade
SOPREMA WATERPROOFING SYSTEMS: Protecting the Building Envelope
Below Grade Foundation Walls
SOPREMA offers several solutions for below grade foundation wall waterproofing. Depending on your preferred method of application, the following products are available:
Rubberized Asphalt:
COLPHENE H: A seamless watertight solution featuring durability and flexibility derived from a specially selected blend of refined asphalts, recycled crumb rubber and mineral stabilizers. This composite cures to form a seamless, permanent elastomeric membrane.
Modified Bitumen:
SOPRALENE FLAM 180: Heat applied waterproofing solution
For vertical wall applications, SOPREMA offers a two-ply solution featuring Sopralene 180 Flam/Sopralene 180 Flam GR. The Sopralene membrane is specifically designed to combat water penetration utilizing a torch on product that is durable, reliable and consistent in millage.
Self Adhered:
COLPHENE 3000: Seals foundations, below-grade walls, plaza decks and other concrete substrates against water penetration with a high quality, self-adhesive waterproofing membrane composed of SBS modified bitumen and a tri-laminated woven polythylene . COLPHENE 3000 offers consistent thickness, superior flexibility and puncture resistance with high tensile strength.
Blind-Side Waterproofing:
COLPHENE BSW (F) is a fully reinforced SBS modified bitumen membrane specially designed for blind-side waterproofing applications, mud slabs and work slabs. In additiuon, it can be used with construction methods such as lagging or shotcrete retention walls. It is composed of a select blend of SBS modified bitumen applied onto a non-woven polyester reinforcement.
Garden Roof
SOPREMA WATERPROOFING SYSTEMS: Protecting the Building Envelope

NatureTEC by Sopranature: Garden Roof Solutions by SOPREMA

The environment has always been close to SOPREMA's heart and that is why we were not only the first company in the industry to acquire ISO 14001 certification, but also one of the first to market rooftop gardens in North America.
Thanks to years of research and an international team of experts, SOPREMA has developed a wide array of rooftop garden options, allowing us to fit a budget and requirements of any installation. These designs can be installed on all SOPREMA roofing and waterproofing systems, from traditional two-ply SBS modified membranes to cutting edge ASLAN RS PMMA liquid membrane applications.
The NatureTEC by Sopranature TEC-Tray System is a premium, easy to install roof garden solution. The TEC-Tray features pre-vegetated, interlocking modules, making installation a breeze. The TEC-Tray module is an all-in-one system that consists of a drainage layer, filter fabric, FLL-compliant growing medium and pre-grown vegetation. The system requires no special skills for installation, meaning that the roof membrane installer can install both the waterproofing and the garden roof in one installation.
The NatureTEC by Sopranature warranty, offered on all approved NatureTEC systems, provides SOPREMA customers with peace of mind by offering complete protection against leaks resulting from defects in material or the workmanship to install them.
Plaza Decks
SOPREMA WATERPROOFING SYSTEMS: Protecting the building envelope

Plaza/Parking Decks
SOPREMA offers several solutions for your plaza or parking deck waterproofing needs. Depending on your preferred method of application, the following products are available:

Rubberized Asphalt
COLPHENE H: A seamless watertight solution

Modified Bitumen
SOPRALENE 180 FLAM: A two-ply heat applied waterproofing solution featuring Sopralene 180 Flam and Sopralene 180 Flam GR

Self Adhered
COLPHENE 3000: Seals foundation against water penetration

Liquid Applied
ALSAN RS: A fully adhered liquid membrane solution
Go Back