(778) 588-7477
freeestimate@navcoconstruction.com
---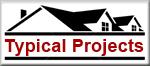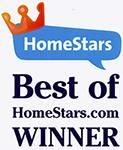 Roofing Membrane Information
SOPREMA has been manufacturing roofing and waterproofing products since 1908. Over the last 100 years, we have perfected the art of creating the worlds finest SBS Modified Bitumen roofing membranes.
SBS (styrene-butadiene-styrene) technology was discovered in the late 1960s by the Shell Chemical Company. Primarily used in the adhesive industry, when blended with asphalt, SBS improves the membranes physical properties including greater cyclic fatigue, elongation, elastic recovery and puncture resistance.
SOPREMA uses SBS modified asphalt in our complete line of roofing membranes resulting in the following benefits:
Improved elongation
Low temperature flexibility
Elastic recovery
Self adhesive properties
Long term aging
Ease of application
SOPREMA incorporates both fiberglass and polyester reinforcements in our membranes to ensure you, the customer, receive the best product for your specific needs. Fiberglass and polyester have unique properties that allow them to be used:
Fiberglass
Low puncture resistance
Low tear resistance
Very low elongation
High tensile strength
Polyester
High puncture resistance
High tear resistance
High elongation
Excellent elastic recovery
Excellent strain energy characteristic

Hot Asphalt
SOPREMA Hot Asphalt Application

SOPREMA offers three unique hot asphalt applied systems:

1. Hybrid Systems

a. Multiple Plies of Glass Felt
b. Granulated SBS Modified Bitumen Cap sheet

2. Flood Coat and Gravel

a. Two Plies of Polyester Reinforced Membrane
b. Flood Coat of Hot Asphalt and a Wearing Surface of River Gravel

3. Two Plies of Modified Membrane

a. Two Plies of SBS Modified Bitumen Membrane Set in Hot Asphalt

Base plies for hot asphalt applications include:
Modified Sopra G Fiberglass Ply Felt
Elastophene Sanded
Elastophene 180 Sanded
Sopralene 180 Sanded
Sopralene 250 Sanded
Cap sheets for hot applied asphalt applications include:
Elastophene FR GR
Sopralene 180 FR GR
Sopralene 250 FR GR
Heat Applied
SOPREMA Heat Applied Application

Heat Applied ApplicationSOPREMAs heat applied system consists of two plies of SBS Modified Bitumen membrane fully heat welded to the substrate.

SBS Modified Bitumen Base Membrane for heat applied applications include:
Elastophene Flam
Sopralene Flam 180
Sopralene Flam 250
SBS Modified Bitumen Cap Membrane for heat applied applications include:
Elastophene Flam FR GR
Sopralene Flam 180 FR GR
Sopralene Flam 250 FR GR
Sopralast 50 TV Alu (Metal Clad Sheet)
Cold Applied
SOPREMA Cold Adhesive Applied Application

Cold Adhesive AppliedSOPREMA offers a wide array of cold adhesive applied products and systems. Cold adhesive applied systems include a cold adhesive application to the substrate and rolling a SBS Modified Bitumen base ply followed by a rolled in granulated cap sheet.

Cold Adhesive Applied Products Include:
FM Adhesive - Trowel & Squeegee Grade
FM Adhesive (VOC) Trowel & Squeegee
High Velocity - Membrane Adhesive
High Velocity Flashing Adhesive TG
SBS Mastic
Elastocol 500 (primer)
Aquadere (Water Based, Low VOC Primer)
Self Adhered
SOPREMA Self Adhered Application

SOPREMA offers several self adhered systems that are an environmentally friendly alternative to traditional application methods. We have over twenty years of experience in self adhered systems that are installed completely without the use of asphalt adhesives or torches (heat welding). All plies are simply installed by removing a release paper on the underside of the roll. After the membranes are installed, it is rolled into place with a 70 lb carpet roller.

The self adhered primers are Elastocol 600c and Elastocol Stick WB (water-based).

Base plies for self adhered applications include:
Sopralene Stick
Sopralene Flam Stick
Cap sheets for self adhered applications include:
Colphene FR GR
Colphene HR FR GR
Soprastar Stick
Mechanically Attached
SOPREMA Mechanically Attached Application

SOPREMAs SOPRAFIX System is a heavy duty, two ply SBS Modified Bitumen membrane system with the base sheet mechanically fastened to the deck using heavy duty fasteners with the cap ply fully bonded to the base sheet. The SOPRAFIX System can be designed to meet very high wind uplift requirements in areas prone to hurricane strikes such as the Atlantic Coast, Florida and the Gulf Coast.

Mechanically attached base ply membranes include SOPRAFIX S, our standard mechanically attached base ply and SOPRAFIX X for very high wind prone applications.

TRI-FIX is an innovative fastener system designed to improve the overall holding power (withdrawal resistance) into nailable substrates, particularly lightweight insulating concretes.

UNILAY is a mechanically attached single ply SBS Modified Bitumen membrane with a polyester reinforcement and a plastic burn-off underside and granulated topside. It is an economical, labor saving product that has a longer life expectancy when compared with a torched APP membrane with coating.
Go Back