Thank you for contacting Navco Construction, a representative will contact you shortly.

Columbia Skylights
The Columbia Advantage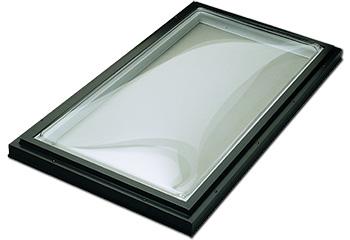 For over fifty years Columbia has been the leading Canadian Manufacturer of skylight and solarium systems. With an immaculate track record of providing top quality products at an affordable price, Columbia skylights is the brand of choice for architects, roofers, and DIY homeowners.
Columbia is your complete skylight source, offering the industrys widest selection of skylight models, with the largest selection of standard sizes, as well as any custom sized skylight in all possible glazing options. We are able to design and fabricate the most challenging architectural designs from a 10,000 sq. ft. skylight for a shopping centre or airport terminal, to a 2 x 2 skylight for your guest bathroom.
Quite simply, you will not find a better quality product, a better selection of in-stock product to meet your needs or a more complete line of competitively priced products and accessories.
Columbia has the proven capability to arrive at any skylight solution, for any job condition, architectural specification or budget allowance.

Commercial Skylights
Columbia Glazing Systems
Twenty page consumer/contractor brochure with residential and commercial skylight and solarium systems and full range of unit skylight models.
Product range includes; structural pyramids, polygons, hipped ridgelights, barrel and quarter vaults, walkway covers, lean-tos, T-bar glazing system, pyramid/dome clusters, curved and straight eave solariums, wood roof windows, curb mounted and self flashing unit skylights, circular roof domes.
Columbia Solarium Systems
Eight page consumer/contractor brochure with residential and commercial curved and straight eave solarium product lines.
Models include basewall (BW), glass to ground (GG), extra high (XH), and two story (TS). Solarium width of up to 13 5 and multiple bays in 30 modules. Custom colours and sizes available. Detailed cross section illustrations.
Go Back