(778) 588-7477
freeestimate@navcoconstruction.com
---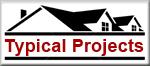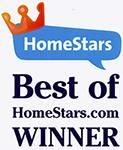 Platinum - The Lustre of Freshly Painted Wood
Medium gauge thickness for superior durability and resistance to impact.
Authentic look of wood with the lustre of a low-gloss finish.
Rigid panels with interlocking system will stay straight for years to come.
Exclusive Duratron vinyl technology ensures weatherability and color retention.
The Lustre of Freshly Painted Wood
Platinum premium vinyl siding has a smooth, low gloss matte finish for a truly pristine look that lasts and lasts. Together with deep, rich and distinctive shadow lines, Platinum can create a dramatic finish for your homes exterior.
Platinum vinyl siding is so original, it has been developed by experts to replicate the look of newly painted wood, but with the durability and resistance of premium thickness vinyl to stay looking fresh.
Available in a broad array of designer colors and a complete assortment of color-coordinated trims and accessories, Platinum delivers a unique home design that is both beautiful and easy to maintain.
---
Platinum Colors
Go Back